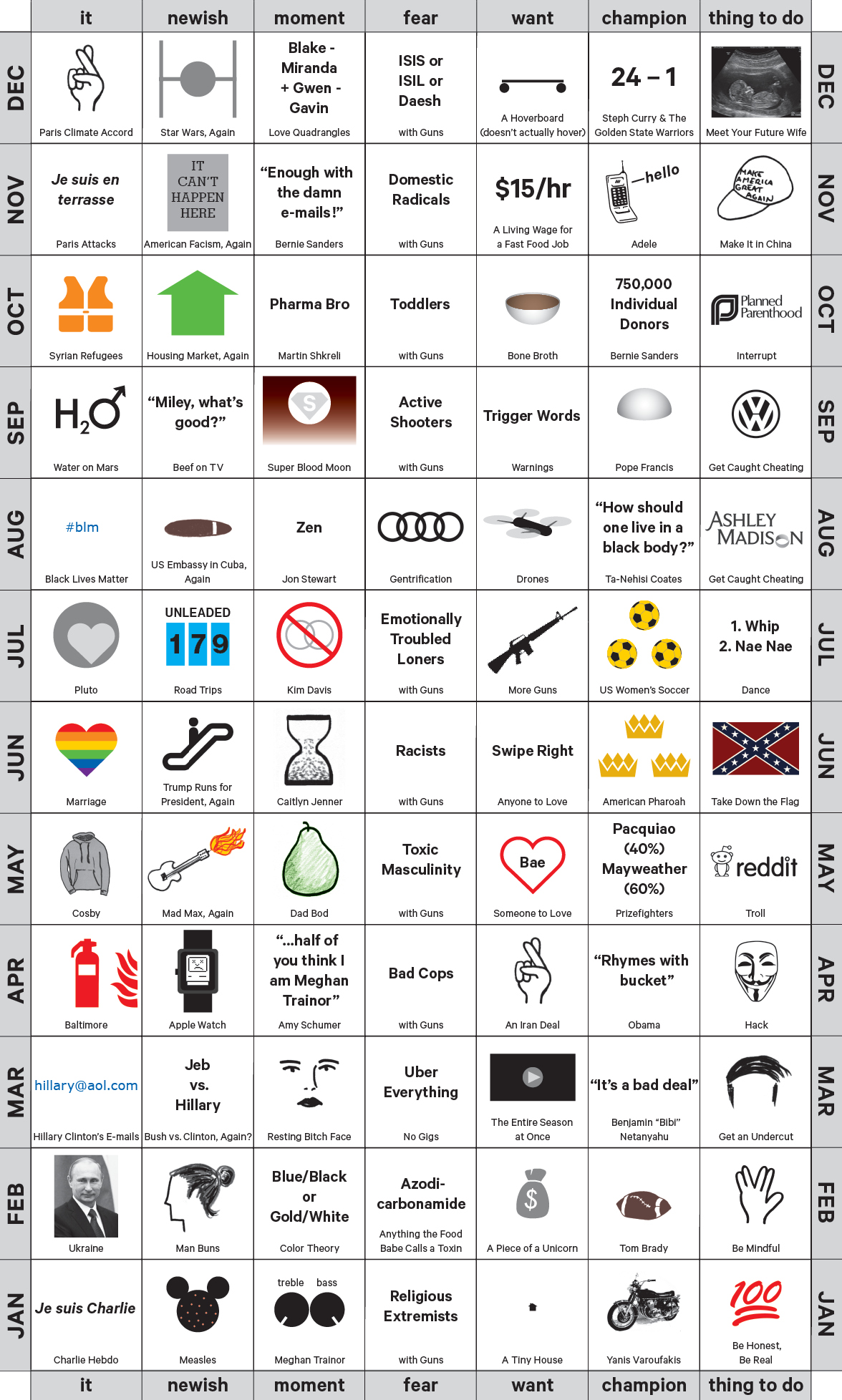 2015 Recap for the Boston Globe
Trouble
Album trailer for Hospitality
The Evil Eye
Music video for Josh Ritter
direction/editing/design Phillip Niemeyer

cinematography Dan Forbes

associate Will Styer 

starring Katie Flannery and Hilde Skappel

featuring Josh Ritter, Haley Tanner, Greg Rice, Doug Rice and Nicole Smith

make-up Francisca Saavedra

styling Ann Brady 

executive producer Darius Zelkha 

based on Priestess, Moon, Tower by Ashley Tuccero
Limited edition silkscreened poster: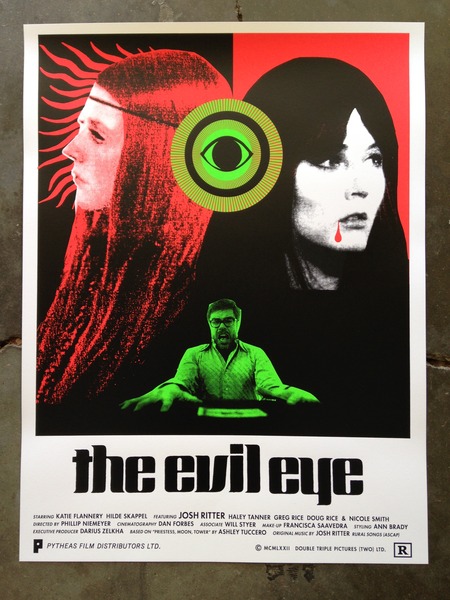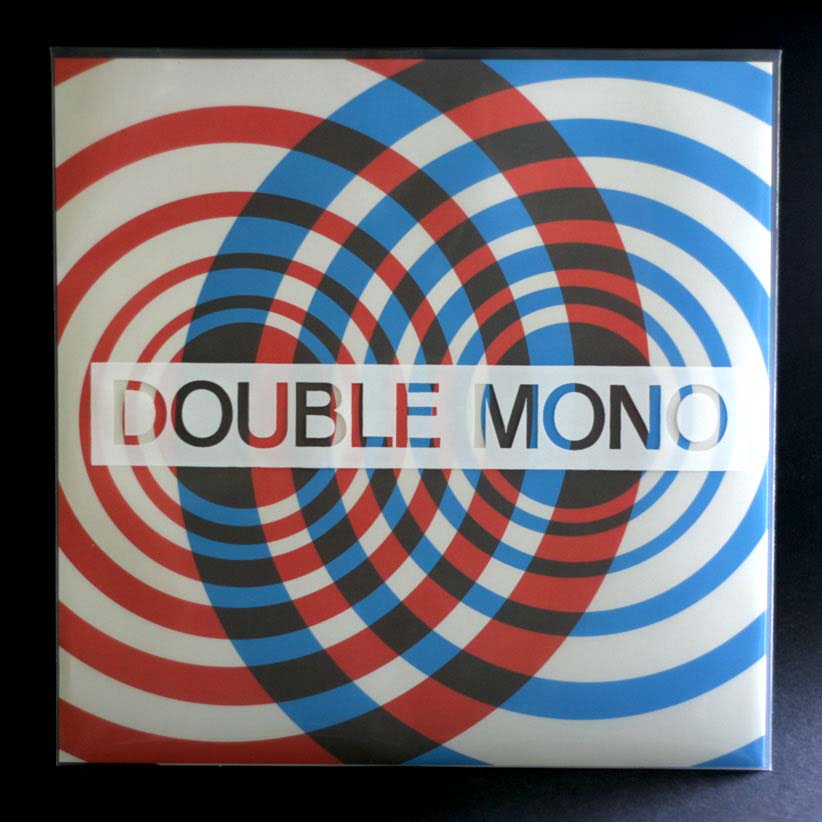 Double Mono
Double Mono is a vinyl record where the right and left channel play separate sounds. They can be mixed into one song, or listened to separately using the balance knob. The recording features contributions from Palaxy Tracks, John Saba Jr., Devin Maxwell, !!!, Jim Eno, The Octopus Project, AU, and Erin Flannery & Zach Layton.
It's a limited edition print of 300, released by Aagoo records.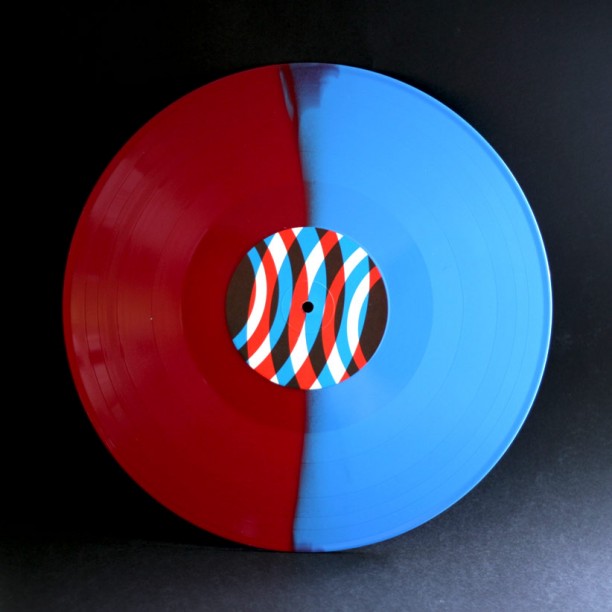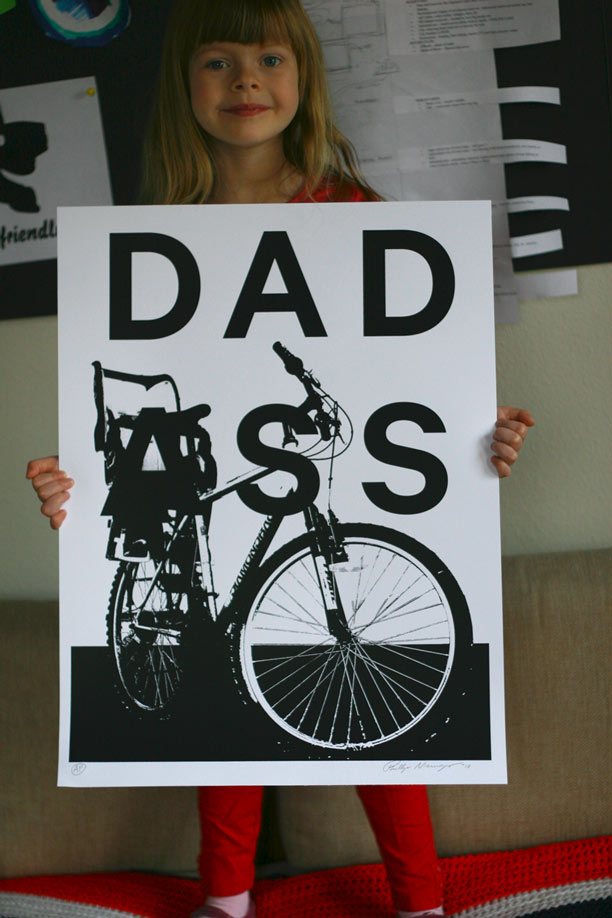 Dad Ass
18" x 24" poster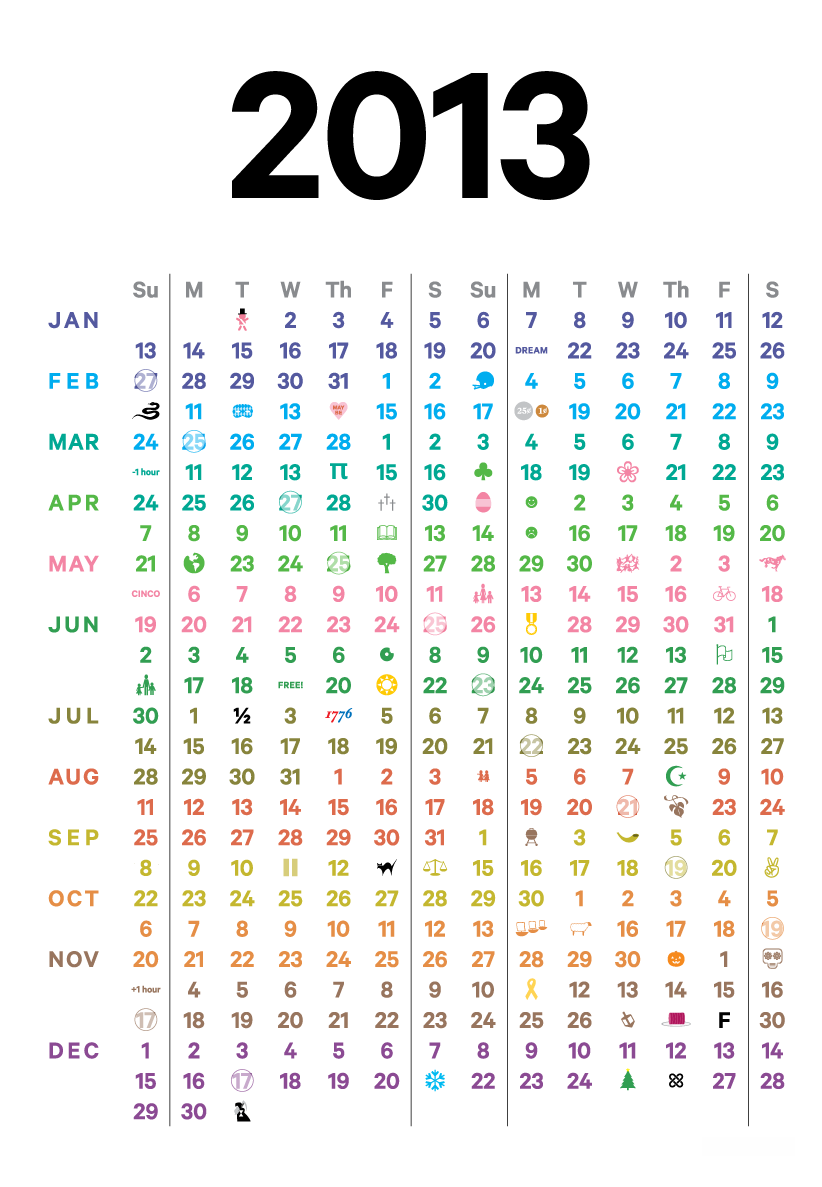 2013 Calender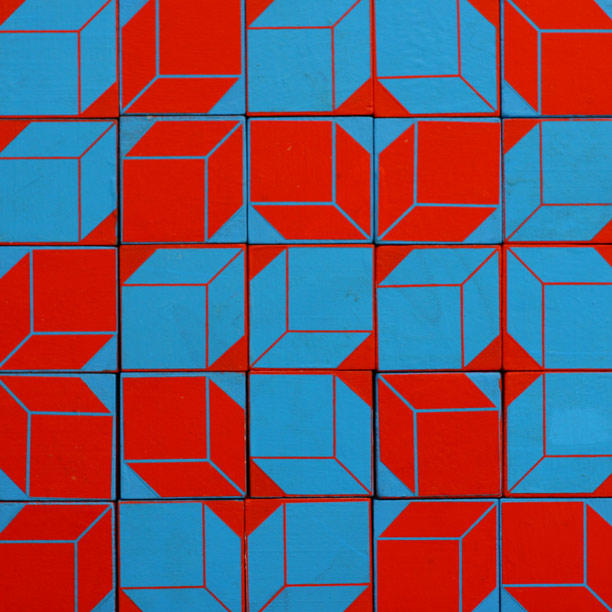 Double Blocks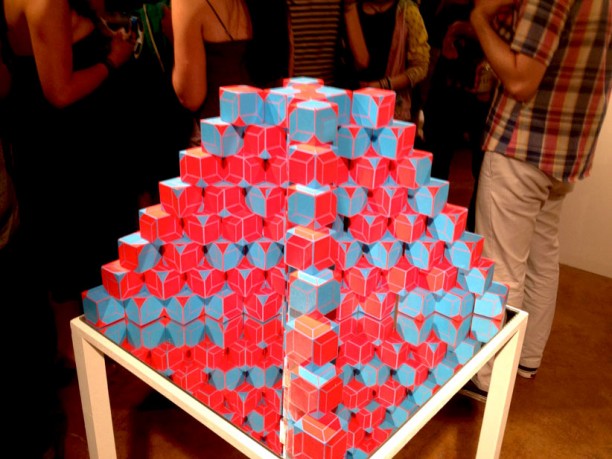 The pinnacle of [Red Left Blue Right] appears in the form of a joke, by the show's curator, Phillip Edward Niemeyer. Double Blocks are (roughly) two-inch by two-inch woodblocks with the images of 3-D blocks appearing on the sides in red and blue. It's so meta, right? But Niemeyer's pieces also speak to the concept of 3-D itself. They hold the representation of depth equal to actual depth, or, in other terms, utter distraction equal to useful obstruction. Moreover, the woodblocks themselves are difficult to see through the violently clashing colors.

We might look at Double Blocks as a statement on how we view visual art: Are we fascinated with the object or the ideas the object contains? If the immersion is sensory alone, I'm probably not that interested. Sure, emotion and intellect are accessed and inspired by the senses, but it's the degree to which the senses serve or distort meaning that makes them valuable, and likewise the degree to which the art object affects the senses.

Niemeyer's contribution contains one more twist. The blocks on the blocks aren't 3-D as far as the 3-D glasses are concerned. Rather than imitate a block one could stack another illusionary block on top of, the glasses create a flashing electric violet field that's impossible to hold onto with the eyes.

The vision makes me feel disoriented and a little afraid, like looking through a porthole into an as-yet undefined dimension.

– Matthew Irwin, The Austin Chronicle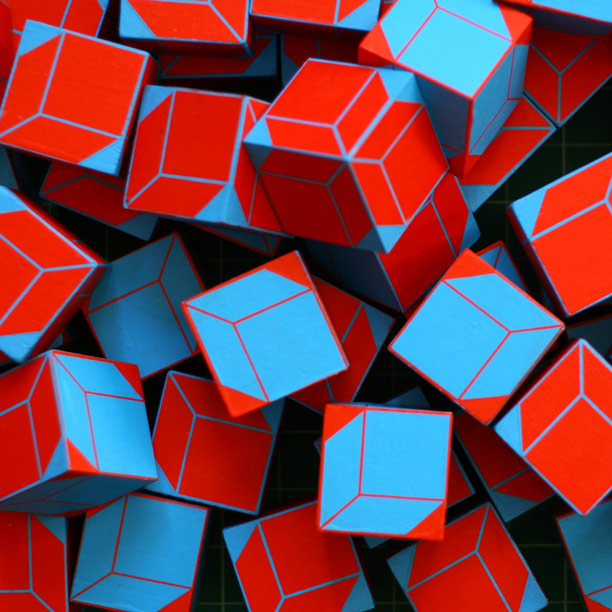 Make Haste With Waste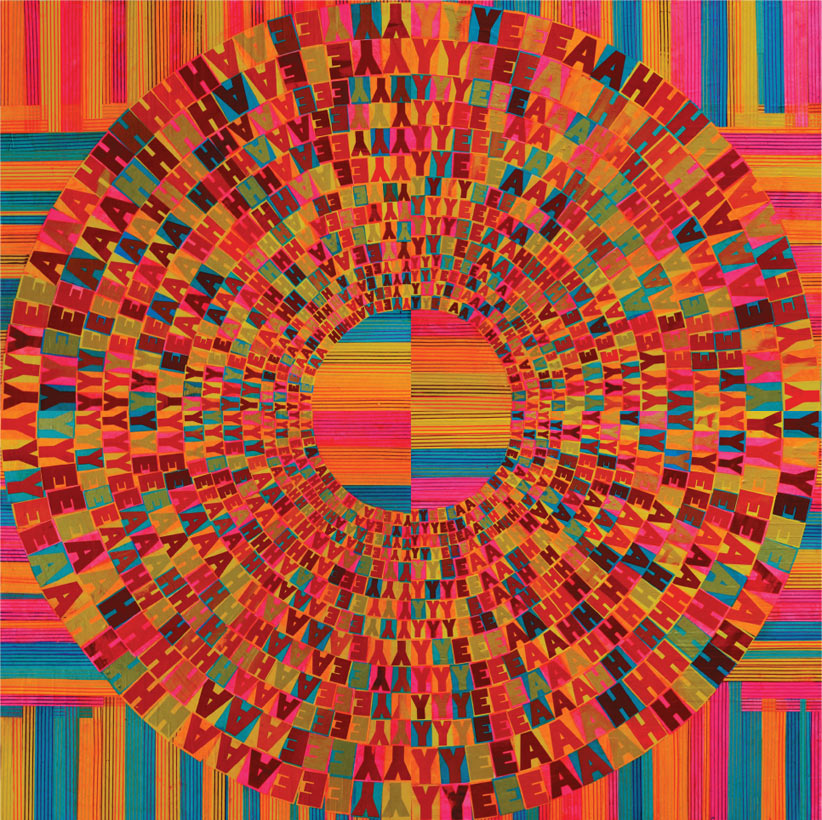 Yeah Mandala
Silkscreened paper decopauged on four wood panels, each panel is 2' x 2'.
Beats, Rhymes + Life: The Travels of a Tribe Called Quest
Title Sequence and Animation
The animation is made of thousands of photographs assembled as layered stop-motions, each synced to the beat of the song. A short documentary about the process accompanies the DVD release.
Made by Phillip Niemeyer & James Blagden at Double Triple, Brooklyn, Winter 2010/11.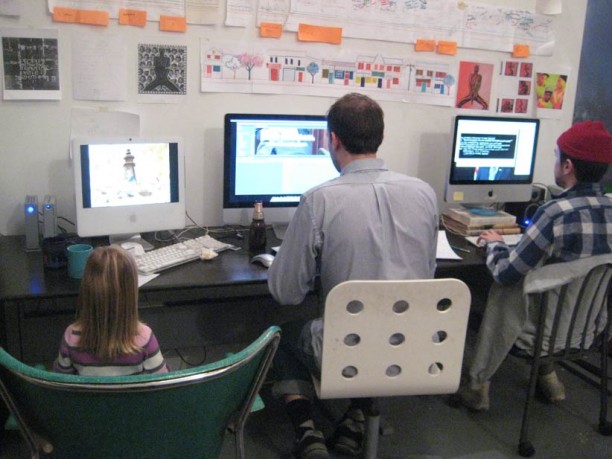 The film premiered at the 2011 Sundance festival and won the audience choice at the Los Angeles Film Festival. Sony Picture Classics theatrically released the film nationwide, Summer 2011. It was nominated for 2012 Grammy in the long-form music video category.